With increasing demands for high-value property inventory with positioning, tracking and managing in the industries such as logistics, medical, electrical and luxury, the TurboX Asset Tag is an ideal solution to help simplify and overcome the complexity faced with IoT project development as well as improve processes by optimizing the efficiency and utilization of enterprise assets.
The Asset Tag can be used as a development tool for own tracking devices or as a reference design that Atlantik will modify together with its customers according to their needs.
The solution includes a multimode cellular IoT core module developed by Thundercomm. These modules are available in different configurations and are based on the Qualcomm MDM9206 and MDM9205 chipset platform. It provides built-in Global Navigation Satellite System support for GPS, GLONASS, Galileo and Beidou, and a Wi-Fi module to realize geolocation in indoor and outdoor environments.
The solution supports LTE-M and NB-IoT connectivity with 2G fallback.
These new mMTC ultra-low power consumption and low-bandwidth networks are perfectly tailored to tracking devices, while 2G helps to overcome the lack of mMTC network deployments in some areas that we are still facing.
The Asset Tag includes an arm Cortex-A7 processor that provides the capability to gather and process data at the edge and then send only important and effective information to cloud directly, which reduces the required amount of transmitted data, making the whole process cost-effective and easy to use.
The SoC / SoM used in this design also provides flexible serial interfaces and GPIOs to add additional features like all kind of sensors (e.g. temperature, CO2, pressure, acceleration and so on) that Atlantik can help to enable in the ThreadX operating system of the device.
The solution can be certified by Microsoft Azure IoT or AWS and developers or customers can deploy the devices into their IoT projects and manage the information through Azure IoT Cloud, Amazon services or their own installations.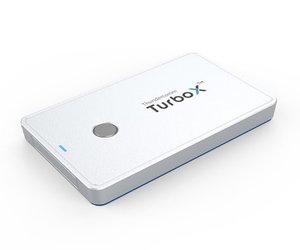 TurboX Asset Tag
Full reference solution for Asset Tracking

1. Asset Tracker Device – Reference Design
The TurboX™ Asset Tag based on Qualcomm® cellular IoT chipset platform supports the Global Navigation Satellite System and a Wi-Fi module to realize geolocation both for indoor and outdoor use cases.
The Reference Design can be used as a starting point for custom devices, or as a turnkey solution
The device is waterproof, dustproof, and easy to deploy.
2. Dashboard & On Device Software
The device supports LTE-M and NB-IoT multi-mode network connections, based on ultra-low power communication and positioning technology, allowing long-term, cross-regional tracking of high-value asset locations, route history and environmental conditions.
The software can be customized according to project requirements and the on device ThreadX OS allows to run custom applications on it.
3. Back-End Integration and Applications
The device can be integrated into MS Azure AWS or customers backend / cloud system. Atlantik offers software services for both integration as well as cloud services themselves.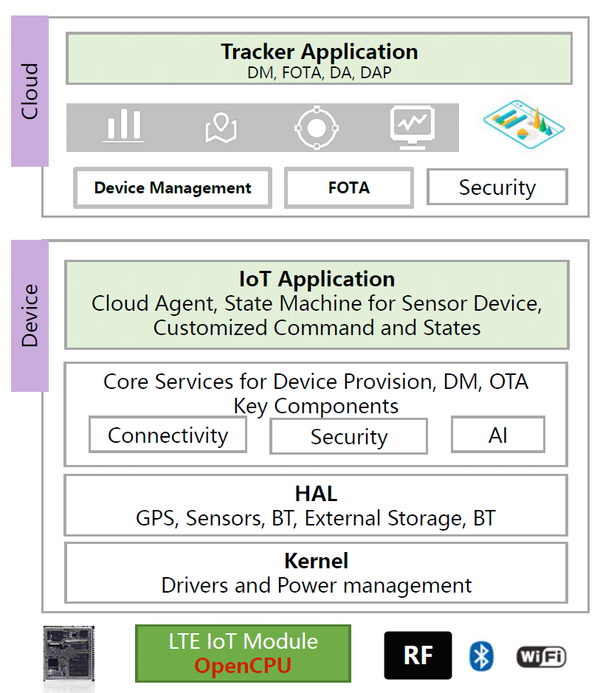 High level block diagram
Asset Management - Management System
Device Features
NB-IoT/eMTC/GRPS connectivity
BLE Beacon &Wi-Fi triangulation
NB2 Power Class 3 or 5
Location GPS/Beidou/GLONASS/Galileo
Battery operated
Environmental sensors
ThreadX OS fur custom applications
Device life cycle management
Device management
User management
Search by group/location
FOTA Services
Support for Azure, AWS
One click button for data uploading
Dedicated backend system
Data query, path planning
Location Tracking
Device location tracking
Device route history tracking
Geo-fence
Indoor/outdoor positioning
Real-time / On-demand tracking
Notification
Alert handler/visualization
Mobile App
Statistical Analysis