It is a stand-alone module that does not require an external host processor for the wireless and network stack. With customer proven TruPort® technology, that includes essential IoT connectivity firmware, cloud-based management and an integrated device security framework, xPico®200 series delivers a complete network and IoT connectivity off-load solution for any microcontroller.
xPico®200 series offer two main models depending on the connectivity interfaces available:
xPico®240 - provides dual-band Wi-Fi and ethernet combo
xPico®250 - provides dual-band Wi-Fi, ethernet and dual-mode Bluetooth (Bluetooth Classic and Bluetooth Low Energy)
The xPico®200 comes in two form factors:
Small form factor SMT module
Edge connector module with standard connector
Block Diagram
The block diagram of the xPico®200 gateway shows below the relationship between components.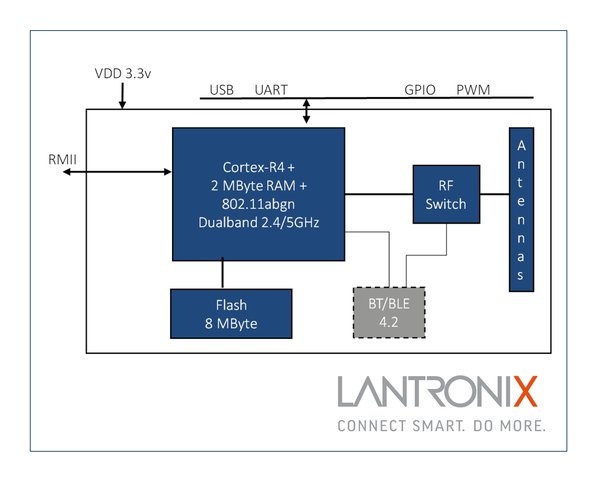 Applications:
Industrial automation
Medical equipment
Raw materials resource management
Retail trade