Atlantik Elektronik offers multi-interface mobile telematics gateways and small IP 68 telematic micro trackers for fleet management. Based on global cellular and multichannel GNSS, these telematics solutions enable centralized management and tracking of vehicles and assets deployed worldwide. The solutions offer sensor interfaces, I/O and 1-Wire, as well as CAN, BLE, and Wi-Fi optimized for diagnostics. In addition, these products can be programmed with timers, event triggers, counters, and geofences.


Telematics gateways and micro trackers enable easy installation and long-term, reliable use for edge computing and data collection in a wide range of applications through multiple interfaces, a compact, rugged package, and low-power application modes.


OUR PRODUCTS AND SOLUTIONS ARE SUITABLE FOR: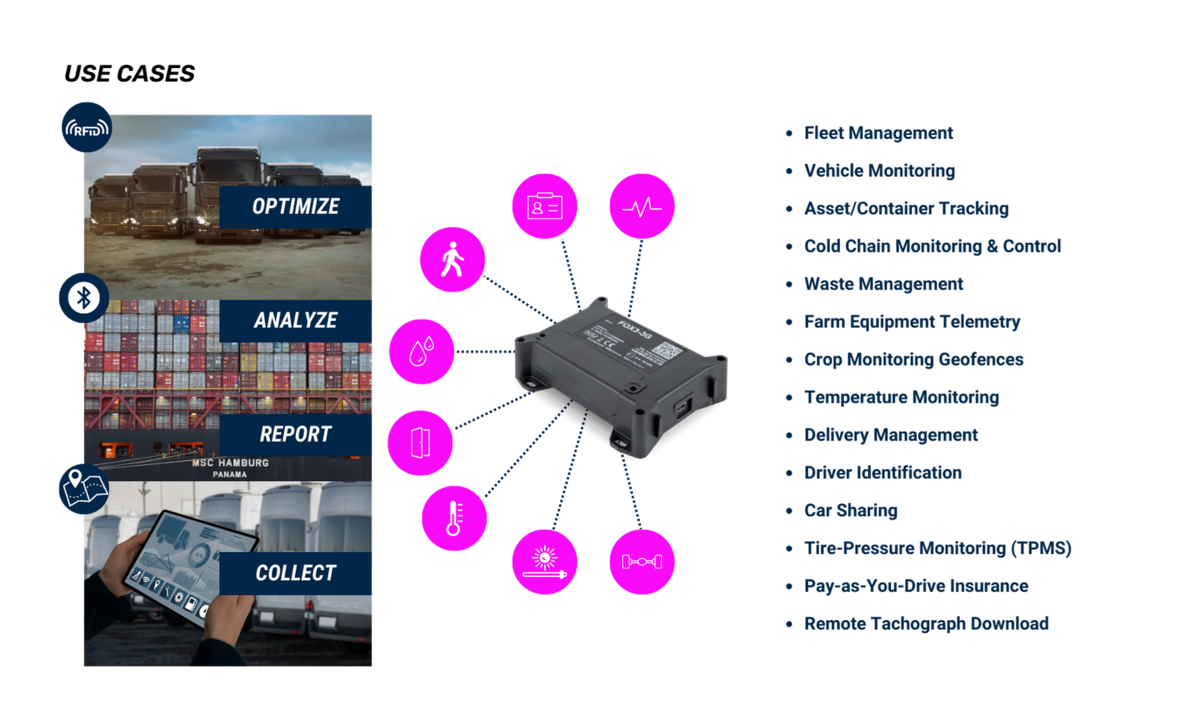 Data collection and transmission through telematics gateways and mictotrackers can be implemented worldwide through GPS/multichannelGNSS and global cellular service, enabling practical remote monitoring, management, and analysis of vehicles and assets.