Many processes in logistics and industry are nowadays already carried out with tracking systems. This is driven by trends such as Industry 4.0 and the ubiquitous IoT topic. The Internet of Things has already helped to significantly simplify this area, and with the latest tracking systems, digitization projects that were previously unthinkable are now also being successfully implemented.

---
What exactly do you need a tracking system for?
The term "tracking" is desired in many business processes in order to achieve more transparency and thus better control of the processes. The motivations for this are quite different. A tracking system can make the efficiency of complex processes visible and thus incorporate newly gained knowledge into new and better decisions. But sometimes it can also simply make an additional information content visible in order to offer a better service, which ultimately means more customer satisfaction. A simple example that everyone knows is when you drop off a package at DHL. Especially at Christmas time it is always exciting to see and then to have the certainty that yes, it has arrived on time. Here, however, the tracking system is replaced by an external barcode scanner with data modem.
With technical tracking systems, the basic idea here is to use IoT technology (Internet of Things) to get data to an external location or a moving target in an extremely energy-efficient way, or to send data from there as well. The requirements for a technical tracking system can be roughly divided into two categories:
semi-stationary tracking systems [ slow moving objects]
mobile tracking systems [ very mobile objects, max 160km/h
The difference between these two categories is based on the satellite-controlled navigation technology GNSS [Global Navigation Satellite System] and the cellular mobile radio technology used.
For applications in semi-stationary operation, or in other words, when the object is moving relatively slowly and thus needs to send new position messages less frequently, one can resort to a data transmitter module with an integrated GNSS unit. These modules cannot transmit data and receive satellite signals simultaneously, but do this job sequentially.
In contrast, typical PET trackers for dog collars are nimble and mobile and should rather use separate units for modem and GNSS receiver. The decisive factor here is the transmission interval, which in such a vital application, triggered by acceleration and rotary axis sensors, determines and transmits a new position perhaps every 30 seconds.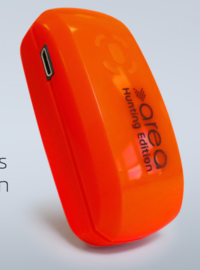 ☛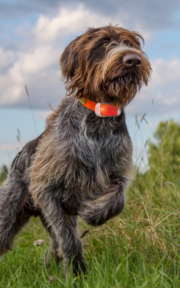 Picture 1. Pet-Trackers Picture 2. Pet tracker on a dog
The secret of these tracking systems is to ensure maximum working time of the tracker with a given battery power. Here good programming algorithms are necessary, such as after which sensor actions the GNSS receiver goes into sleep mode or the NB/CatM1 modem goes into PSM mode [Power Saving Mode] to save power or when is eDRX mode? [Extended Discontinuous Reception]. Both power saving modes are programmed by a timer interval. With PSM mode the device remains logged into the network, but can go into sleep mode by itself. This may save a new login process which is connected with increased power consumption.
Another example would be a piece of equipment that is rented out, e.g. a working platform. Typical rentals here run over working hours on site. Here, tracking by the hour is sufficient, which can then be accomplished with a fully integrated data mode with integrated GNSS.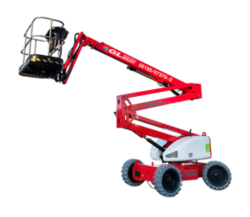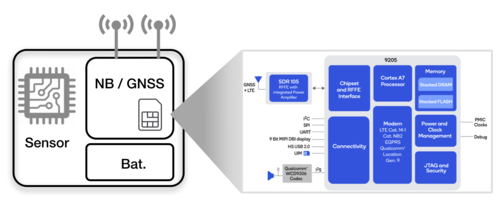 Picture 3. Mobile working platform Picture 4. HW-Tracking Systems/ Qualcomm 9205 Chipset
---
GNSS - Satellite Positioning Systems
GNSS is a collective term for the various satellite positioning systems:
NAVSTAR GPS (Global Positioning System) of the United States of America
GLONASS (Global Navigation Satellite System) of the Russian Federation
Galileo of the European Union
Beidou of the People's Republic of China
Basically, it is a qualitative advantage for a tracking system if several satellite systems are supported and ultimately more visible satellites in the sky can be used for it. The individual GNSS receiver is helped by how many frequency bands it supports. Simple single-band GPS receivers are the most cost-effective solutions, while multi-band GNSS receivers are the much more complex solution. Performance can be enhanced by additional sensors, e.g. wheel and acceleration sensors for dead reckoning (DR) / dead reckoning calculations as well as Real Time Kinematic (RTK), where correction data can be fetched via the terrestrial cellular link. Such solutions are required in the field of e-mobility. The requirements of e-scooters and e-cars, for example, are significantly different in terms of energy efficiency and installation conditions.
Logistics applications present completely different requirements. If, for example, a medical shipping box is on its way, the sender as well as the recipient may want to have a complete documentation of the conditions such as temperature, air pressure and humidity inside the box, if possible 24/7 in addition to the geo data where the shipping box is located.

Despite the best multi-band GNSS receivers, satellite reception deep inside buildings will certainly not be possible, which is why WLAN can be used here. For this reason, there are already highly integrated LTE NB/CatM1 modules for tracking systems that perform localization in buildings using Wifi scanning. The WLAN unit is used here exclusively for localization, not for data transmission. The cellular LTE NB/CatM1 is still used for this purpose.
---
Cellular Mobile Communications Today: Narrowband and CatM1
Due to extremely compact size, boot speed, low power consumption, low heat generation and system reliability requirements, printed circuit design is always a challenge for electronics engineers. Working with Thundercomm's experienced and market-proven wearable experts makes designing an innovative wearable device easier than ever to understand and meet your requirements and get the product to market faster.
NB and LTE-CatM1 the same security standards and mechanisms as the 2G, 3G, 4G (LTE) and 5G technologies we are familiar with using SIM cards.
NB and CatM1 modems have significantly lower deployment costs than the admittedly more powerful LTE-Cat1-4 modems.
But reusing LTE for NB-IoT takes advantage of the existing technology and installed system base. It is possible to reuse the same hardware and share spectrum by making NB-IoT compatible with LTE without coexistence issues.
The advantages besides lower equipment costs are well-founded:
Half duplex (HD) operation
Only one antenna
Lower peak rate
Reduced device bandwidth: up to 180kHz in downlink and uplink
Lower memory requirement (500kByte)
Larger link budget +20dB -> better penetration compared to 2G (GSM)
Higher scalability per radio cell/base station
The NB and CatM1 modules support the TCP/IP protocol, but due to the resulting higher data volume, its use is not recommended. Similarly, HTTP and HTTPS cannot be implemented sensibly over the air interface, as they are based on TCP and require additional data volume for their overhead.
Instead, non-IP-based data transmission is recommended wherever possible, as this reduces the amount of data transmitted. The device's data is then forwarded from the network to the application via IP. The data can only be sent to one destination IP address (server), which further increases the security of the device by reducing the risk of fraud.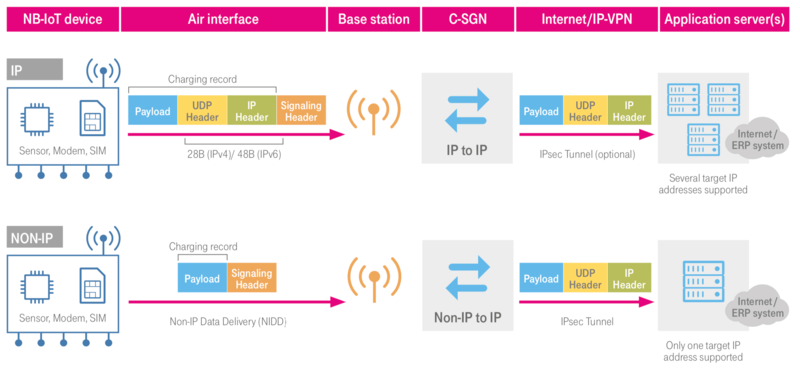 Picture 5. German Telekom Whitepaper Narrowband IoT