Mobile Platforms, processors, modems and chipsets are as smart as they are powerful, with new architectures for LPWAN and LTE and redesigned to deliver experiences that won't unnecessarily drain your device.
Latest ePaper, OLED and On-Cell Display Technologies further reduce the weight and battery consumption of mobile devices.
For connectivity we offer all common wireless interfaces including LTE modems that are working in global bands and are certified with the major carriers all over the world.
Matching antennas are key to wireless devices and we combine it with a strong experiences and services in Baseband, RF and Antenna layout.

Products

Quectel BG95
Ultra-low power consumption by leveraging the integrated RAM/flash as well as the ARM Cortex A7 processor supporting ThreadX, achieving up to 70% reduction in PSM leakage and 85% reduction in eDRX current consumption compared to its predecessor.
• MDM9205 ARM Cortex-A7 @ 800 MHz
• Cat M1/NB2/EGPRS/GNSS
• ThreadX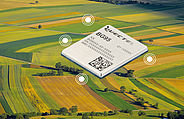 Thundercomm TurboX™ SDW2500 System on Module (SOM)
Thundercomm TurboX™ SDW2500 SOM is designed for wearable devices , powered by Arm Cortex-A7 microprocessor quad cores up to 1.094 GHz, targeted to deliver a robust foundation with extended battery life, an integrated sensor hub with pre-optimized algorithms, low power location tracking, and the fifth generation 4G LTE modem.
• SDW2500 ARM Cortex-A7 Quad-Core @ 1.2GHz
• eMCP: DDR3 4Gb + eMMC 4GB
• 802.11 b/g/n ,BT4 LE
• GSM/CDMA/WCDMA/TD-SCDMA/LTE
• Android 8.1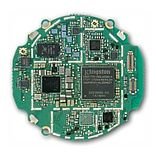 Digi ConnectCore® 6UL
The Digi ConnectCore® 6UL module delivers a secure and extremely cost-effective connected System-on-Module platform that is slightly bigger than a postage stamp. Its patent-pending Digi SMTplus™ surface mount form factor allows you to choose simplified design integration leveraging proven and easy-to-use edge-castellated SMT technology, or a versatile LGA option for ultimate design flexibility with access to virtually all interfaces.
• i.MX6UL-2, ARM® Cortex®-A7 @ 528 MHz
• 256MB/1GB NAND flash, 256MB/1GB DDR3
• 802.11a/b/g/n/ac 1x1 Bluetooth 4.2
• Yocto Linux