This platform includes ready to use algorithms for Face Detection, Face Recognition, Emotion Detection, Age Detection, Gender Detection & Eye blink Detection.
APIs to these solutions help customers with the integration of applications and customizations.
Image Processing Algorithm
Total algorithm solutions for image/video process can significantly improve image effect.
Including Real-time Processing Algorithms, and Post Processing Algorithms
Rich experience on Camera module verification, driver development, 3A algorithm and image optimization technology
Face register & authentication services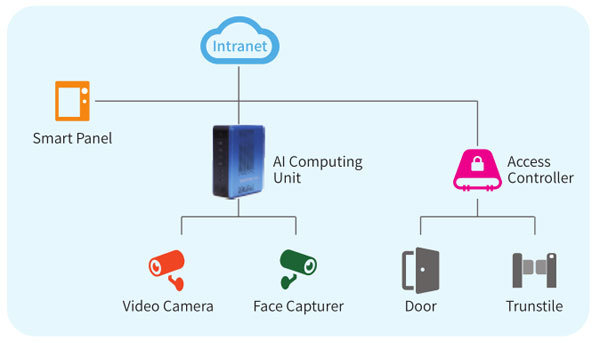 SNPE Workflow – Example Face SDK
Face SDK is a high-performance middleware adapter for face deep learning algs. Face SDK provides developing convenience for application developers.
Face SDK provides capabilities as face detection, face recognition, age, gender, emotion detection and eyes blink etc.
Face SDK provides C++ and Java Interfaces (HTML5 on ThunderSoft AI Studio). It mainly includes two parts: Image API and Stream API.
Currently, the AI engine only supports SNPE Tensorflow Lite. Face SDK can run on both Linux and Android operation system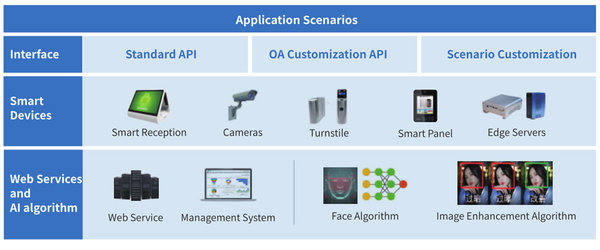 Products:
Thundercomm AI Kit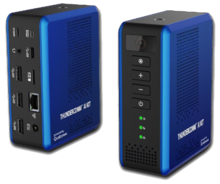 SDA845 8x Kryo 385 CPU, up to 2.8 GHz, 64GB UFS 2.1 on-board storage, 8GB LPDDR4
802.11 a/b/g/n/ac 2x2
Android 8, AI Framework & Algorithm SDK that includes optimized algorithm and demo application's source code
Key Advantage
Algorithm SDK includes some optimized algorithm and demo application's source code, such as face recognition and object detection. Developers can use algorithm SDK to develop their own AI application. Also, developers can integrated their own AI algorithm to demo application conveniently.
Powerful computing
AI KIT integrates newest Qualcomm Hexagon 685 DSP, new vector engine and heterogeneous computing (CPU,DSP and GPU), providing more than 450Gflop computing power to do AI visual processing of 4k video.
Flexible visual solution
Support multiple camera solution, including built-in Ultra HD camera, USB3.0 camera and IP Camera